Big job or small, we've got you covered. Just a few of the things we can do for you:
Ring resizing
Replace prongs to secure a diamond or color stone
Prong retipping
Watch repair
Head replacement
Chain soldering
Clasp replacement

Watch Repair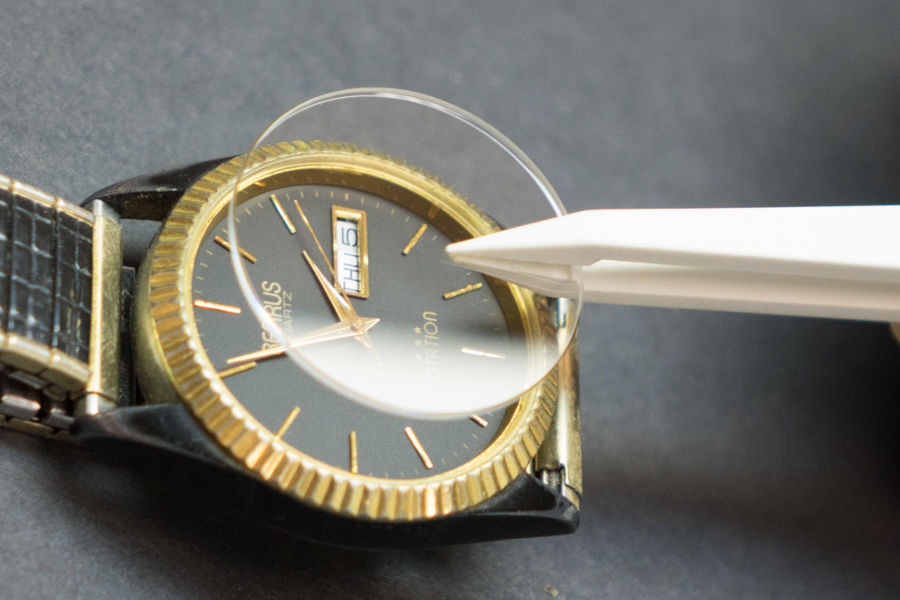 Crystal Replacement
The transparent "glass" which protects the dial of the watch is called a crystal. There are three common types or crystals: acrylic, mineral and sapphire. A sapphire crystal is the most expensive, scratch-resistant and durable type of crystal. Watch crystals can break or crack from impact or perhaps by dropping a watch on a hard surface. Our watchmaker can replace almost any watch crystal, and when possible, will carefully buff the crystal of your timepiece to remove unsightly scratches or marks.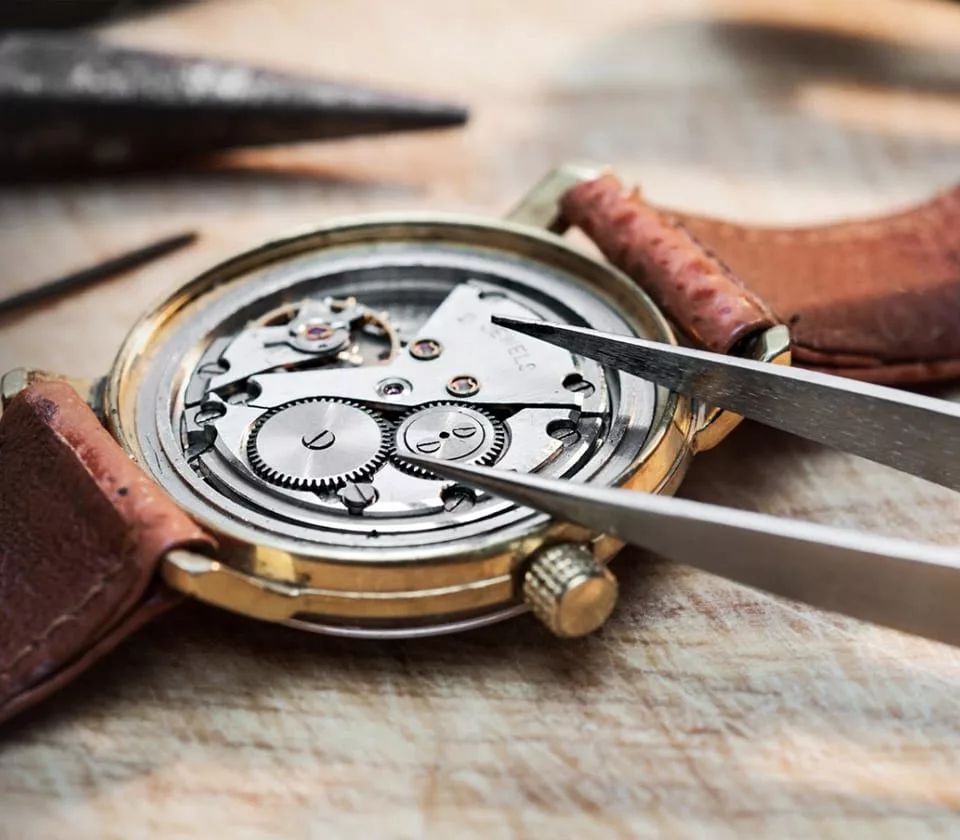 Basic Service
A "tune up" for Quartz watches, this service is recommended for quartz watches that have not had any service work for four years or more. All gaskets are checked and replaced if necessary. The movement is electronically tested and battery is replaced. The case is tested for water resistance.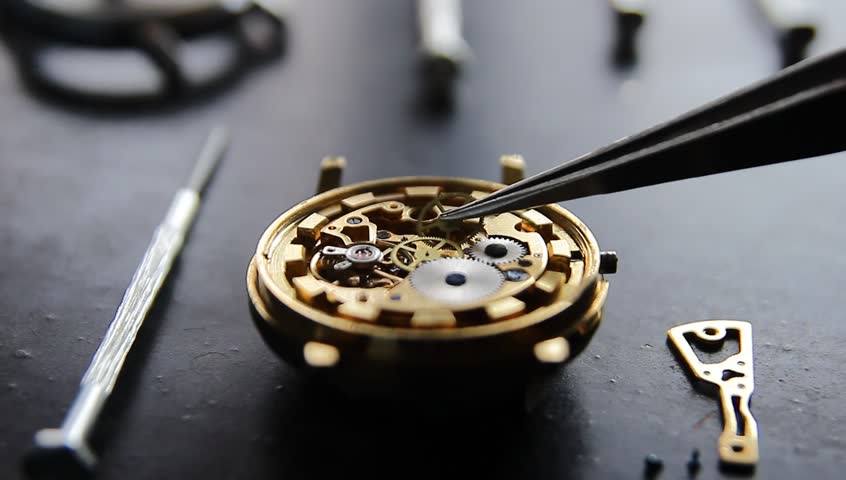 Complete Overhaul
A complete overhaul includes the complete disassembly of the mechanical watch case, bracelet, and movement. The case and bracelet are ultrasonically cleaned. All worn or rusty movement parts are replaced with genuine replacement parts. The movement is ultrasonically cleaned, reassembled, and lubricated. The movement is electronically calibrated and placed into the case. The watch is pressure tested in both wet and dry conditions and then time tested to ensure accuracy
Stem/Crown Replacement
A damaged stem and/or crown can compromise your watch's water resistance and subject the movement to damage when winding. A new stem and crown will restore the watch's appearance, prevent the delicate watch movement from being disturbed, and will insure the appropriate level of water resistance.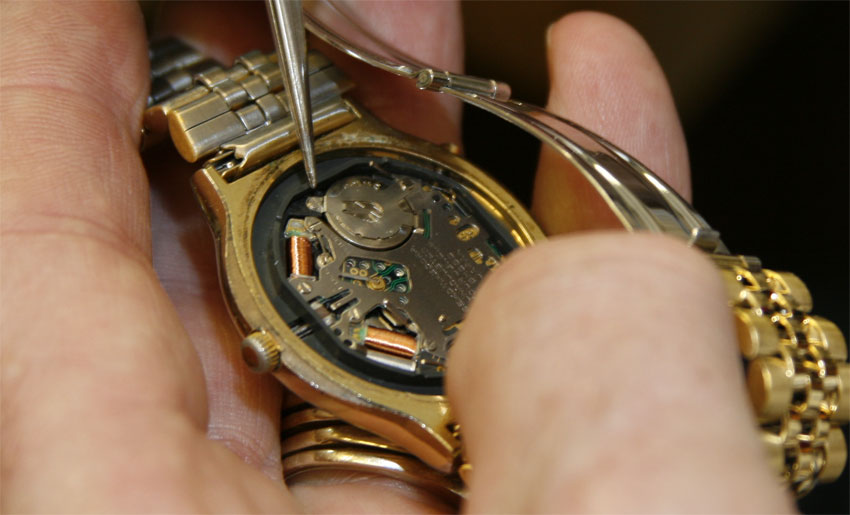 Battery Replacement
We will replace your watch's battery, and electronically tests the movement for battery consumption.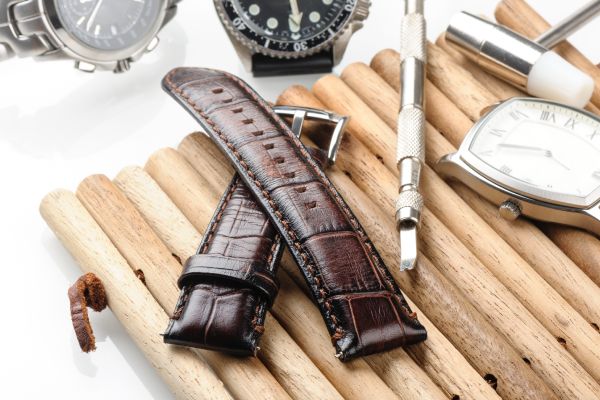 Strap/Bracelet Replacement
We offer an extensive selection of replacement straps and bracelets, which can dramatically enhance the appearance of a well-worn timepiece. We offer crocodile, lizard, alligator, ostrich and leather straps in both custom and standard, sizes and colors.
Cleaning
Ensure that your jewelry stays beautiful and is secure by having it professionally cleaned and inspected by our in-store jewelry experts.
Engraving
We can engrave your own jewelry, plaque or award. Our skilled craftsmen can turn your gift, promotional product, award or recognition into a one-of-a-kind keepsake.
Whether it's as intricate as a family crest, as detailed as a logo or as simple as a name, We engrave your gold, silver, or platinum item to your specification.
Engraving is the ultimate way to personalize just about anything and make it special including:
Wedding Ring Engraving & Wedding Gift Ideas
You have the perfect wedding rings, now make them more special with a personal message or date.
We can engrave:
Engagement Rings, Wedding Rings, Wedding Bands, Wedding Cake Server, Bridesmaids Gifts, Groomsmen Gifts.
Appraisals
Estate: IRS compliant to assist in filing of the estate taxes
Liquidation: Current fair market value to assist in selling
Divorce: To assist in the division of shared assets
Conservatorship: Inventory of assets belonging to the conservatoire
Insurance: To obtain insurance coverage in which many insurance agency's require
Charitable Contribution: IRS compliant appraisal required for tax deduction purposes